The History of Moor Hall Drive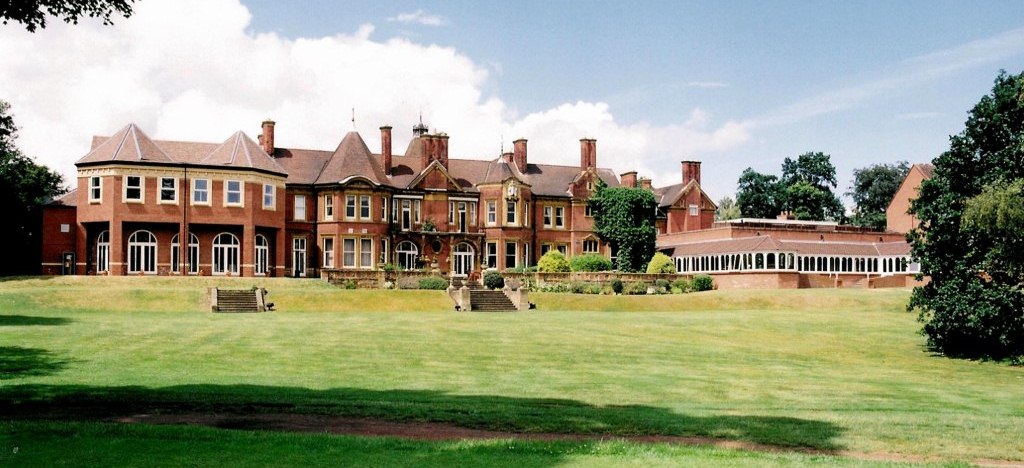 Moor Hall dates back to the 15th Century when Mr. Roger Harwell occupied the original building on the site.
Bishop Vesey, created Bishop of Exeter in 1519, rebuilt Moor Hall in 1527. The Bishop was born in a farmhouse on the estate where the Hail was to be built and which still stands today. It is reputed that the Bishop ultimately had 140 servants and a regular guest at the Hall was Henry VIII, who visited the area for hunting days in Sutton Park. The regular visits of Henry VIII had influence in Sutton Coldfield being granted The Royal Charter in 1528.
Princess Mary, prior to becoming Queen Mary, was tutored by the Bishop and stayed at the Hall over a number of years. Bishop Vesey died in 1555 and the Estate passed to his nephew John Harman, who had the Hall rebuilt. John Hackett, the great nephew of Harman later inherited the Hall and carried out rebuilding once again, with the Hackett family residing at Moor Hall until 1863.
It is believed the Hall was bought by Sampson Lloyd, who then sold it to a Midlands businessman, A. R. Dear who was known as the 'Carpet King' due to his financial successes in carpet manufacturing.
The Hall was then purchased by Colonel Ansell of the famous Ansell brewing family, who completely rebuilt the Hall in 1905 to its present structure. Also, around this time, the grounds were laid out as a Golf Course along with a Club House.
The Hall was auctioned in 1930 and purchased by W. Streather of the renowned Four Oaks Building Company, who converted the building into a Hotel where 'retired' gentlemen spent most of the day buried in 'The Times'.
In June 1961, Mr Hildick of Whittalls Wines and Mr Michael Webb took over the property and transformed the building into a residential club. In 1965 Mr. Webb wished to extend the Hotel and Whittalls Wines wanted to expand their off licence business. This resulted in Mr. Webb buying out the Whittalls' share and Moor Hall has since been run as a quality four star hotel with extensions for conference and leisure facilities.
Streathers Ltd. built the majority of the houses in Moor Hall Drive and Little Sutton Lane from around 1930 until about 1960 when the building firm ceased trading. The individual houses and bungalows are greatly sought after and many have been sold by Quantrills (who were originally Quantrill Smith & Co., established in 1934) over the years.
In the early eighties a building plot sold for £7,000 with views of the golf course, today some of the larger properties sell for figures well in excess of £1million.