The History of the Four Oaks Park Estate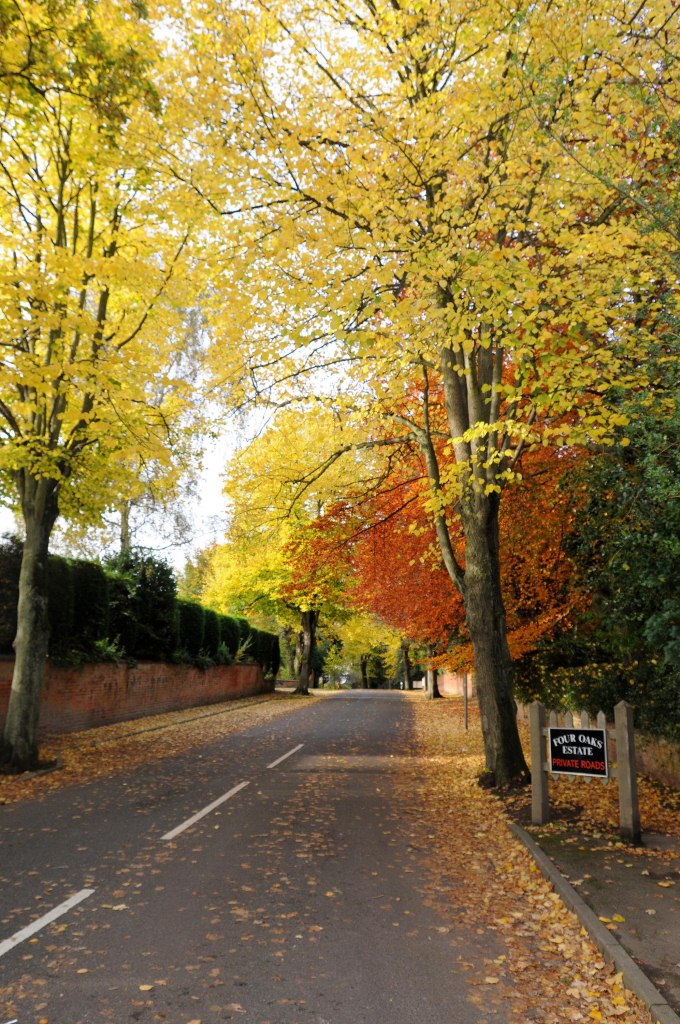 The History of the Four Oaks Park Estate commenced in the early part of the eighteenth century when Sir William Wilson built Four Oaks Hall for Lord Ffolliat. Subsequent owners included Simon Luttrell, The Reverend Thomas Gresley, Sir Hugh Bateman and the Hartopp family who retained ownership for about eighty years.
Sir John Hartopp sold Four Oaks Park Estate in the late 1870's to a race-horse company when paddocks, stables, offices and a large grandstand were constructed. The racecourse ran around the Bracebridge end of Sutton Park, where the wall was subsequently built. The first race meeting was held in 1881 and The Grand National was run on the course later that year. On race days crowds flocked from Four Oaks Station, walking to the racecourse along Bracebridge Road. In 1890 the estate was bought by the Marquis of Clarikarde and he proceeded to lay out the grounds as a Residential Estate. Later that year the first phase of the demolition of the racecourse took place when the racing stands and the farm buildings were offered for sale. Certain of these properties remain today including Park Cottage on Four Oaks Road.
In June 1898 the Royal Agricultural Show was held with the then Prince of Wales in attendance. Subsequently the land was divided into large building plots, some as large as seven acres. Buyers were predominantly successful Birmingham and Midland industrialists who commissioned their Architects to build and design residences in the grand -style, some with mansion proportions. Four Oaks Hall (illustrated on the front cover) stood on the present site of Carhampton House in Luttrell Road, the Hall having been demolished in 1908.
Several of the houses were built in the 'Arts and Crafts" style by recognised Architects such as C E Bateman, Sir Edward Lutyens, Bidlake and Crouch & Butler. The importance of the 'Arts & Crafts" movement and the development of design has recently seen the Four Oaks Park Estate designated as a Conservation Area, with certain of the fine houses being Listed.
The Quantrill family have been selling prime residences on the Four Oaks Park Estate for nearly seventy years, commencing with the original family business of Quantrill Smith & Co. During that time the Quantrill name has been associated with the sale of many fine individual residences.
In1960 a residence set in two acres backing onto Sutton Park was sold for just under £10,000 and a half acre plot in the same year for under £3,000. In 2001 Quantrills achieved over £1 million for a Four Oaks Park Estate property for the first time while today there are several fine residences which achieve in excess of £3million if offered for sale.